I joined a Cloth Dolls group on
Stitchin' Fingers
for fun after doing all of this experimentation with comfort dolls. Some of the ladies there do wonderful embroidered faces on their
Dotee dolls
so I thought I'd practice a little to see how to do it. Here are my doodles: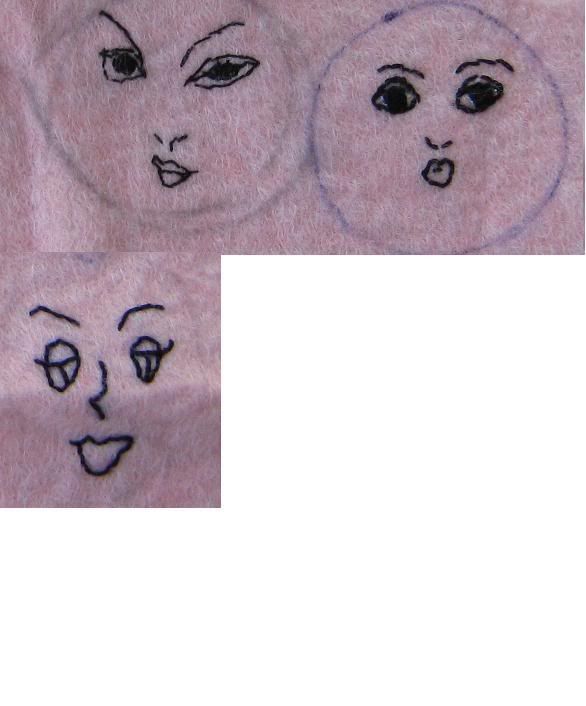 For the first two, I traced faces from a magazine ad using tracing paper. I pinned the paper to the felt and back-stitched through both the paper and the felt. Then I tore the felt away. For the bottom one, I just drew a face free hand onto the felt with a pencil and stitched over it.
I'll work on this some more. Doesn't take much time and when I get something I like, I'll incorporate into a doll.