I finally got around to stitching one of the Jill Oxton Voluptuous Mermaids. My camera and monitor seem to want to show her in blues, but she's really in purple. Purple fabric from Enchanted Fabrics and purples in the body and head piece. Plus little gold beads as trim.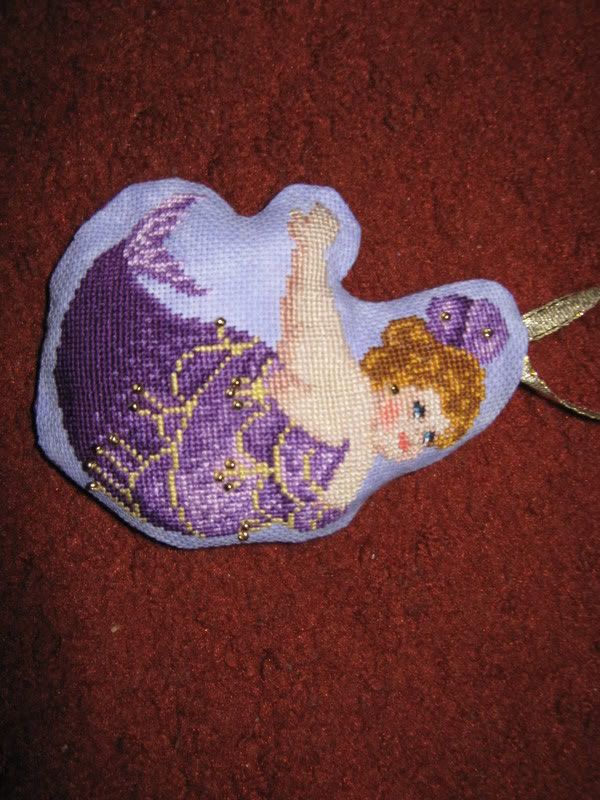 And yesterday, I received my fob for the EMS Initial Scissors Fob Exchange. It came from Antonella in Italy. She used an 'A' from an alphabet by
Frimousse
That was a perfect choice.