I'm wondering if I'm one of the few remaining stitchers who adapts designs for cross stitching without using cross-stitch design software. In fact, I don't even really create a chart. Whenever I see artwork that I admire, like from an ad, a cartoon, a birthday card, a drawing, even a photo, I always stop and think if it's suitable for translation to cross stitch. I only do graphic style this way, no 3-d shading and I often make liberal use of 'sketchy' back stitch, the long stitches that can provide a clearer outline of the design. I only do this for my own use, so I don't worry about copyright issues.
I first use a program like Paint or a copy machine to re-size the design to be the finished size I want. Then I lay tracing paper over it and outline the basic shapes with as much or little detail as I plan to include in the stitching. I take the tracing paper and lay it over a piece of graph paper that has a grid with the same number of squares per inch as the stitches per inch on the fabric I plan to use. I select my colors and start stitching.
Here are a couple of small examples that I did this way a few years ago. Simple, but they did the trick when I couldn't find a professional chart with the theme I wanted: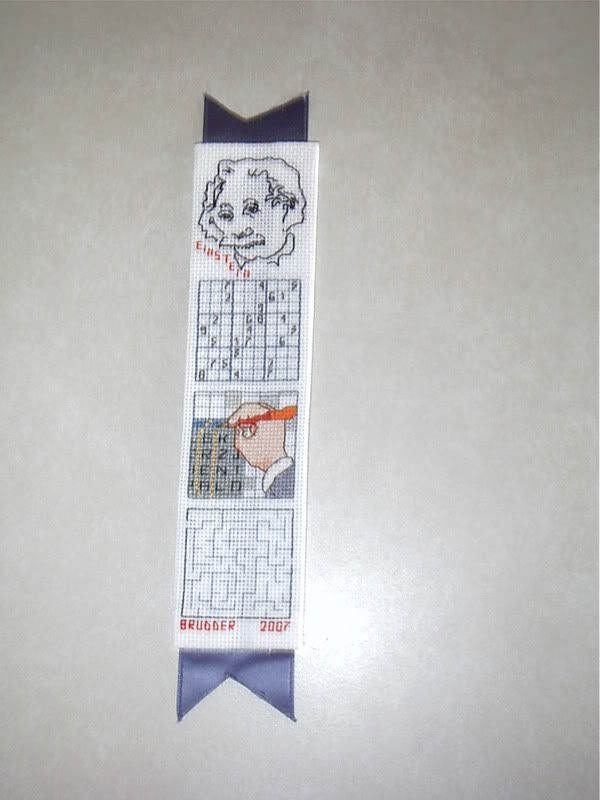 No great skill required and it's a very handy trick I think.