You know you're a chocoholic when:
1) You subscribe to
Chocolatier Magazine
2) The souvenirs you buy when on vacation are chocolates from the best chocolate shops
and
3) When you arrive at family dinners you are almost run over by the mob trying to get to the incredible chocolate concoction you have created and brought for dessert.
And for the chocoholic family member who fits that description, here is the birthday card I made: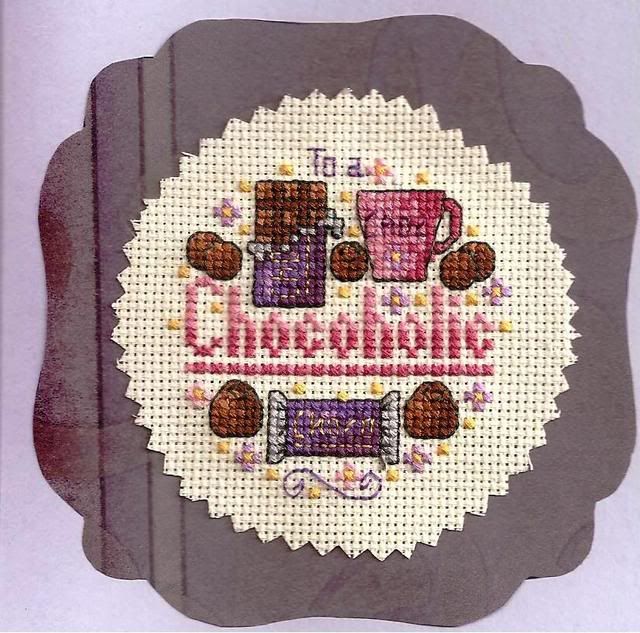 To paraphrase Lizzie Kate, I know he could stop, but he's not a quitter. The card design is from a freebie that was on
The Chart Shop
at one time. I cut the paper shape using an old souvenir ashtray from a motel in Ocean City, MD as the template.